Oriental Consultants Holdings Co., Ltd.

Home >
Message from The President
Message from The President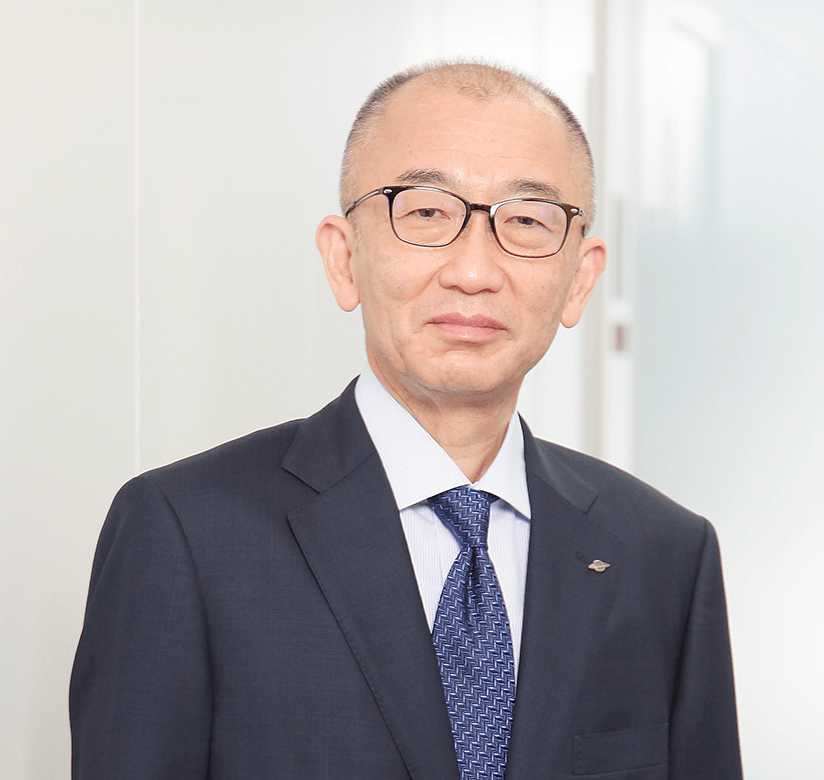 Boosting Earnings for 11th Straight Year
New vision and medium-term management strategy for 2030, aiming for further growth
Message to Shareholders
It is a pleasure to present our 17th Business Report, for fiscal 2022, ended September 30, 2022. We have grown steadily by implementing our 2025 Vision and medium-term management strategy, which we deployed in September 2018. We have accordingly enhanced earnings for 11 consecutive years, reaching our 2025 target of ¥300 million in operating income four years ahead of schedule. I would like to thank our shareholders for supporting our efforts. We formulated a new vision and medium-term management strategy to pursue ongoing expansion through fiscal 2030. The Group is united in its resolve to reach these new goals. We look forward to the ongoing encouragement of our shareholders for these efforts.
Achieving 11th Straight Year of Earnings Growth, with Robust Orders in Domestic and Overseas Markets
In Japan, the implementation of public works projects under the government's five-year plan to make the nation more disaster-resilient continued to underpin orders for tangible and intangible measures to prevent and mitigate disasters and maintain and manage roads, rivers, ports, and other infrastructure. Domestic orders in the year under review were ¥48,206 million, up 1.6% from the previous corresponding period.
Overseas, demand for infrastructure development remained solid in developing nations. In view of this favorable environment, orders for large railroad projects in India and other projects rose 4.6%, to ¥28,093 million.
Total orders for the term thus advanced 2.7%, to ¥76,299 million. Net sales and operating income were robust both in domestic and overseas markets. Net sales were ¥77,338 million, operating income was ¥3,712 million, and ordinary income was ¥4,336 million. Net income attributable to owners of parent was ¥2,719 million.

Creating New Social Value by Integrating and Managing Businesses and Digitizing Processes to Become a Social value Creator
Creating social value is a central goal of our vision for 2030. We accordingly formulated basic strategies to drive change, pursue innovations, and meet new challenges. We will create social value by integrating and managing our businesses and digitizing, processes.
Priority business areas in the domestic market are infrastructure development and maintenance, water management and maintenance, disaster prevention, transportation, and regional revitalization. In keeping with our business strategy, we will endeavor to build a unique and dominant corporate group by creating social value, cultivating sustainable area management around Japan, and transforming our business model.
In infrastructure development and maintenance, we conducted a pilot experiment in Wakayama Prefecture that applied drive recorder-based airport runway survey and inspection technology to regular roads. We will draw on the findings to help local infrastructure businesses more efficiently maintain aging roads while delivering multifunctional bus route operations.
In transportation, we concluded a business alliance with Intelligence Design Inc. That company uses smart cameras to provide solutions for object detection and human flow analysis with a view to commercializing advanced technologies, centered on artificial intelligence, for social infrastructure. We help plan and develop transportation services using smart cameras to digitize urban transportation planning.
In regional development, we opened the Office Cloud 9 workation center near Nanki-Shirahama Airport in October 2022. Another function of this facility will be to plan events for engagement between companies and local residents and suggest new work and lifestyle ideas.
Internationally, we will keep expanding comprehensive overseas businesses. We have prioritized five business areas to become more competitive abroad. These are the Private Sector, Smart City Development, Operations and Maintenance, Digital Transformation, and Business Investment businesses.
In the Operations and Maintenance business, a ceremony to commemorate the lowering of a tunnel boring machine for the Metro Manila Subway project and the opening of the Philippine Railways Institute was held. That entity will use an operations simulator for driver training, contributing much to developing railroad engineer skills.
The Smart City Development business saw a groundbreaking ceremony held for Contract Package 104, covering the Ortigas and Shaw Boulevard stations of the Metro Manila Subway project. There was also a virtual reality demonstration for these stations. We will continue to ensure that construction projects are safe, secure, and efficient while drawing on building information modeling, virtual reality, and other advanced digital technologies.
Steadily Deploy the 2030 Vision and Medium-Term Management Strategy and Contribute More to Creating Affluent Lives and Dreams for People All Over the World
We will continue to undertake a range of initiatives to prevent COVID-19 infections, including by leveraging a teleworking program and internal measures to prevent infections while solidly undertaking business activities.
We will push forward with our new 2030 Vision and Medium-Term Management Strategy. We aim to pursue sustainable growth to become a social value creator, stepping up efforts to fulfill our mission of creating affluent lives and dreams for people all over the world.