Oriental Consultants Holdings Co., Ltd.

Home >
Message from The President
Message from The President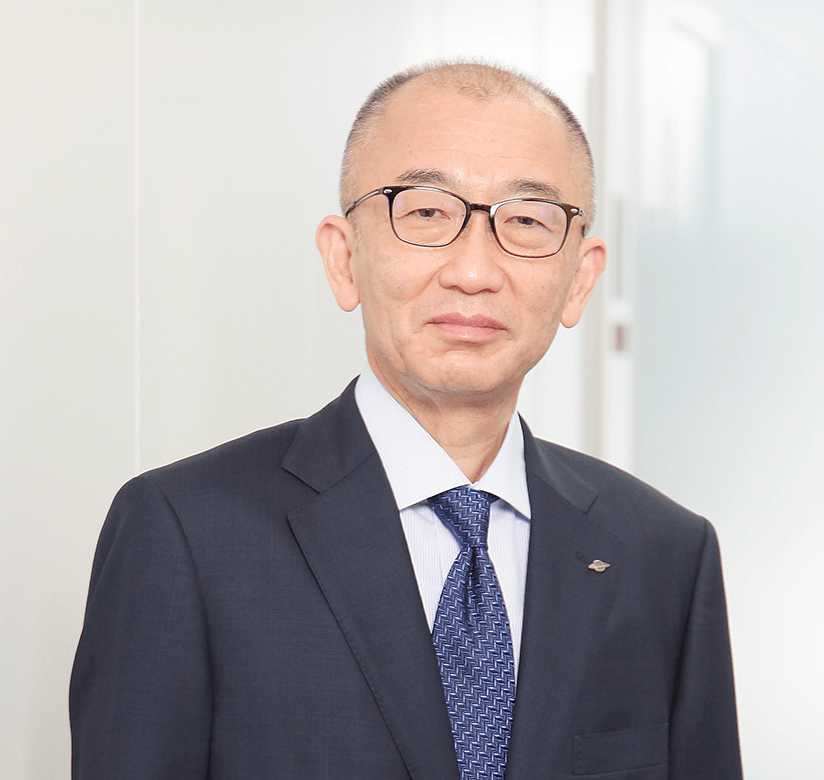 Earnings Up for Ninth Consecutive Year
Pushing Ahead with 2025 Vision and Medium-Term Management Strategy amid COVID-19 Pandemic
Message to Shareholders
It is a pleasure to present OCHD's 15th Business Report for fiscal 2020, ended September 30, 2020.
We formulated our 2025 Vision and medium-term management strategy in September 2018. We have since grown steadily by operating in keeping with this initiative to materialize our commitment to becoming a social value creator.
We thereby delivered record earnings in increasing operating income for the ninth straight year. We thank shareholders for supporting our efforts, and look forward to their ongoing guidance and encouragement.
Notwithstanding Impact of Pandemic, Orders in Japan and Abroad Were Solid, with Earnings Continuing to Increase
Orders for redevelopment-related work declined in the domestic market. This was despite robust demand for tangible and intangible measures to prevent disasters and mitigate damage, maintain and manage roads, rivers, ports, and other facilities, and undertake regional revitalization work. For fiscal 2020, consolidated orders in the domestic market rose 0.1% from a year earlier, to ¥42,633 million.
Overseas demand for infrastructure development remained solid in such developing countries as the Philippines and Indonesia. Overseas market orders accordingly advanced 7.6%, to ¥49,205 million.
Total orders thus climbed 3.9%, to ¥91,838 million. Net sales were down 0.5%, to ¥62,880 million. This small decline was because the pandemic affected domestic market less than overseas markets, which experienced considerable curfews and travel bans.
The cost of sales and selling, general and administrative expenses fell in domestic and overseas markets owing to business efficiency improvements and reduced travel spending, notably from setting up a teleworking infrastructure. Operating income thus increased 11.6%, to ¥2,707 million. Ordinary income was up 22.7%, to ¥2,538 million. Net income attributable to owners of parent climbed 14.2%, to ¥1,535 million.
Creating and Expanding Businesses in Domestic and Overseas Markets by Focusing on Fundamentals and Reinforcement Measures of Medium-Term Management Strategy
We seek to generate net sales of ¥70 billion and operating income of ¥3 billion by 2025. In fiscal 2020, we endeavored to pursue fundamentals and reinforcement measures under our medium-term management strategy. Efforts to create and expand businesses yielded the following noteworthy results.
In infrastructure maintenance and operations management, we conducted building and civil information modeling training for personnel at the Kinki Technical Office of the Kinki Regional Development Bureau. We will continue to create social value through modeling and through information and communication technologies. We will thereby help develop top-quality social infrastructure in all construction and production processes, including surveys, design, construction, and maintenance.
In disaster prevention, we served as the secretariat of an online symposium on prospects for Metropolitan Tokyo subsequent to the COVID-19 pandemic. This event highlighted large city and national issues and countermeasures in the aftermath of the pandemic and the importance of undertaking preparatory reconstruction measures to help Tokyo recover from major disasters.
On the sophistication and integration of transportation, we concluded a business alliance agreement with Mobility Technologies Co., Ltd., to address driver and infrastructure factors in traffic accidents and congestion by leveraging data from Drive Chart, that company's traffic accident support service. This alliance will enable us to contribute to safer, more secure, and more convenient transportation systems.
In regional revitalization, efforts to revitalize the town of Kaisei in Kanagawa Prefecture included opening atelier hacco, a shop that showcases local produce on the premises of Setoyashiki, where we are the designated manager. We will draw on Setoyashiki and sake brewing subsidiary Seto Shuzo Co., Ltd., as models for cultivating human resources and other capabilities to drive regional revitalization capabilities as a consulting firm.
One fruit of new business development efforts overseas was an order, as part of a consortium of three companies, from the Myanmar Ministry of Construction to provide consulting services for the second phase of a development project. That undertaking aims to reduce poverty disparities between states and regions and balance national development. This comprehensive regional development initiative entails constructing, repairing, and installing roads, bridges, electric power, water supply, and other infrastructure to reduce rural poverty by driving socioeconomic progress. Another goal is to cultivate the ministry's human resources and transfer technologies to it.
Helping Contain Pandemic and Pushing Ahead with 2025 Vision and Medium-Term Management Strategy
We will keep implementing a range of measures to help contain the pandemic, notably through teleworking efforts and in-house infection prevention initiatives, while steadily undertaking business activities.
We will also push ahead with our 2025 Vision and medium-term management strategy to drive sustainable growth as a social value creator. At the same time, we will endeavor to materialize our corporate mission of contributing to the creation of affluent lives and dreams for people all over the world by doing more for the communities in which we operate.