Topics of No.5 (September, 2010)
Alleviating traffic congestion in central Tokyo and enhancing the environs through an advanced technical proposal for the Central Circular Shinjuku Route of the Tokyo Metropolitan Expressway
The Shinjuku route of this expressway opened in March 2010. The envisaged benefits included alleviating traffic congestion in metropolitan Tokyo. Oriental Consultants contributed to the development of this project. Its comprehensive involvement encompassed lane assessments at the totally enclosed Ohashi interchange, tunnel design, construction method recommendations, safety and disaster-prevention measures, and environmental impact reduction.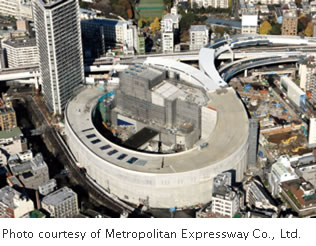 The Tokyo Metropolitan Government designated Taisei Kiso Sekkei as an outstanding provider of techniques to simply and rapidly check soil contamination.
Tokyo Metropolitan Government recognized the technique that Taisei Kiso Sekkei developed for analyzing mercury contamination in soil. This was the third time the company has been recognized in this way. The technique enables the measurement of all class II toxic substances except cyanogen in soil contamination surveys under the Tokyo Metropolitan Ordinance on Environmental Preservation. With the revision of the Soil Contamination Countermeasure Act in April 2010, Taisei Kiso Sekkei anticipates more survey opportunities and business.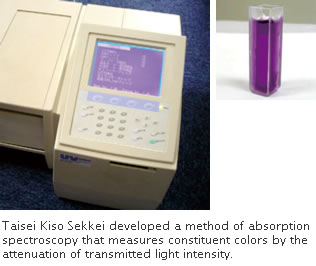 Proposing a biomass town concept to foster regional economic development
Ena City in Gifu Prefecture commissioned Chuou Sekkei Engineering to formulate plans for using biomass from local sources, thus helping the community to become more recycling-oriented. The biomass town concept will also foster regional economic growth and revitalize the city.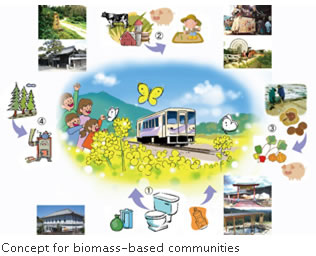 The Ministry of Land, Infrastructure, Transport and Tourism chose MOVATRA to evaluate the impact of a pilot program to eliminate highway tolls.
A-TEC manufactures MOVTRA, which automatically measures the numbers and lengths of vehicles without interfering with traffic. The Ministry of Land, Infrastructure, Transport and Tourism chose this device to assess the impact of a pilot program to eliminate highway tolls from June 2010.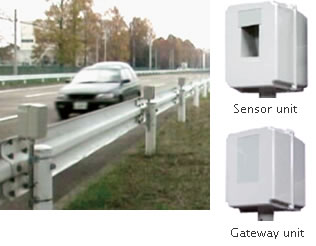 Slashing fitness club water costs through energy service company order
Asano Kenko received an energy service company order from a fitness club in Yokohama that employs 30 people who serve around 800 members daily. The order was for a system that would cut water and capital costs by using well water. The company formulated budgets to ensure viability and concluded a contract to drill, install filtration equipment, supply commercial water, and provide maintenance services.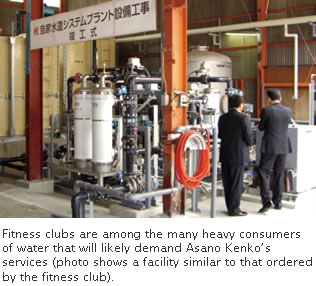 Developing and selling smart phone software
Yoshii System Research has started developing and selling smart phone software . The company's mission is to provide access to user-friendly computer technology. To this end, the company participated in the Fukuoka Contents Industry Hub Promotion Committee and the Tenjin Daimyo WiFi Consociation, which is supported by the nonprofit Academy for Advanced Information Technology Professionals.